Centre Stage opened its doors in 2011 with a clear vision to provide high quality training in both a rewarding and encouraging learning environment, underpinned by sound technical and artistic expression.
As a school, we pride ourselves on nurturing a family environment. Our friendly, caring and professional approach, we believe helps to not only relax our students to reach their personal best but also promotes a level of trust between the staff and the parents.
Whilst our standards are incredibly high reflected in our Ofsted registered status and outstanding exam results; our students show incredible passion and commitment, which only comes from a deep love for the school and everything we do here. Our Ofsted registration also means Centre Stage can accept Childcare Vouchers, which can be used to pay for school fees.
Centre Stage School of Dance & Performing Arts are also an official recognised school for the Council of Dance Education and Training (CDET), which means as a parent, you can feel reassured that we have adhered to professional policies and procedures, hold valid DBS checks, hold Quality Assurance, adhere to CDET Code of  Professional Conduct and Practice and hold all of the relevant teaching qualifications and experience.
For parents this provides reassurance that your child is part of a school recognised for meeting "industry-designed standards" and which is "committed to upholding safe and professional standards of dance."
The creative team of teachers are incredibly passionate and committed to not only deliver the very best in their own standard of teaching, but to encourage all of their students to flourish and reach their full potential. They are all highly qualified and experienced within the industry. All staff are DBS checked and qualified paediatric first aiders.
The school offers a vibrant array of classes for both boys and girls in a number of disciplines; catering for student's individual passions and area of training. Classes at the school follow both syllabus and non-syllabus settings; with professional examinations should students wish to obtain a qualification as an accreditation of their work.
There are a number of opportunities for students offered within the school or in the outside perimeters locally and further afield to London. The school is regularly involved in competitions, festivals, workshops with for example Britain's Got Talent Winners 'Diversity' and Thomas Simon – and students often travel to London to be part of shows staged in theatres such as Sadlers Wells, Her Majesty's Theatre, The Royal Albert Hall and the O2 Arena to name a few.
The school also hosts a biannual show at Poole Lighthouse, spanning across three performances with an audience capacity of 700 per show. The show is directed and produced by a professional and credited team of artists and technicians and remains both ambitious and an unforgettable experience for all involved.
Visit our show page for our latest production "The Lion, The Witch and The Wardrobe" here and find out what everyone had to say about this spectacular show.
For those students who are recognised with exceptional talent the school offers the platform to audition for the Associate ballet programs with the Royal Ballet and auditions for The Royal Albert Hall Dance Proms. As students progress through the school and if they decide to pursue a professional career the school offers one to one guidance on choosing the right theatre or dance college and preparation for the audition.
This year, the School was a finalist for Dance School of the Year, of which we are extremely proud.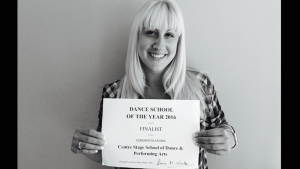 Centre Stage has also recently become a Certified Studio for Acrobatic Arts within the UK, with both Miss Zoe and Miss Laura qualifying as Acrobatic Arts Certified Teachers.
The school currently operates from a number of venues across lower Parkstone in Poole with a catchment which covers Poole, Bournemouth and further afield in Dorset. Facilities are clean, warm and spacious, offering changing facilities for students and off road car parking for parents.
Please do take a tour of the school and read more about our disciplines but most of all visit our Testimonials page to gain first hand feedback from both our students and parents.
You can also visit our In The Media section to see our extensive Press and media coverage for the school.
We would also encourage you to visit our behind the scenes footage which we believe will give you a true picture of the school. Our students tell it best and you will see first hand the sheer enjoyment they experience whilst naturally shining and growing as performers.
We look forward to meeting you.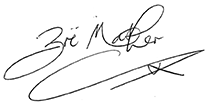 Zoë Mather
School Principal and Artistic Director
Free Trial Offer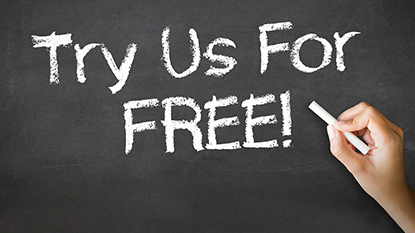 Make Enquiry
Our Principal: Zoë Mather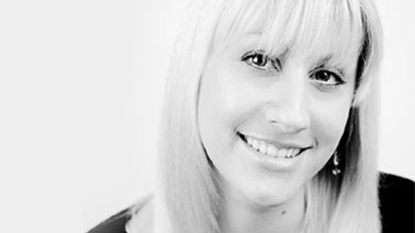 Read More About Zoë