NEW CHOSEN CHARITIES FOR CENTRE STAGE
Firstly, I would like to congratulate and thank all of you for helping the school to raise £3,000 for Poole Hospital Charity (ICU) this year and £875 for Coda Music Trust, £3,000 for Poole Scanner Appeal and £2,000 for Cancer Research UK over the previous two years. I hope you all agree that these are all very worthwhile charities and will benefit enormously from the donations we have been able to provide.
We're excited to announce that Centre Stage will be supporting not just one, but TWO chosen charities until June 2021. It was just too difficult to choose from the nominations, so our two new chosen charities are the John Thornton Young Achievers Foundation and Children's Air Ambulance.
JOHN THORNTON YOUNG ACHIEVERS FOUNDATION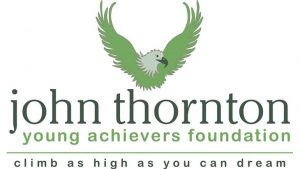 The John Thornton Young Achievers Foundation (JTYAF) was set up in memory of John Thornton who was tragically killed in Afghanistan in 2008 and provides opportunities for young people to help them to develop as individuals and fulfil their ambitions in life.
The JTYAF supports young people from a wide range of youth organisations providing them with scholarships and bursaries to support their personal development and the pursuit of their ambitions.
Recipients of the Charity's Young Achievers Awards are selected for their demonstration of the Foundation's key values: courage, determination, unselfishness and cheerfulness in adversity.
Since its formation in 2008 the JTYAF has made awards to almost 2000 young people, which total over £690,000.
We think this is an incredible local charity and we look forward to raising as much as possible between now and the next show to support them.
https://www.jtyaf.org

CHILDRENS AIR AMBULANCE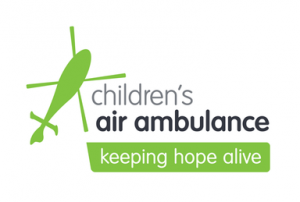 Children's Air Ambulance is a lifesaving transfer service for critically ill babies and children.
When a child is too sick to travel, the Childrens Air Ambulance can fly medical teams and bespoke equipment to them from across the UK, turning their local hospital into a specialist centre.

2018/2019 CHARITY
POOLE HOSPITAL ICU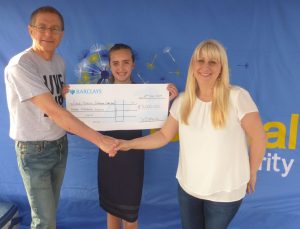 Poole Hospital Charity supports all the wards and departments at Poole Hospital, but funds can be donated to a specific ward and we have chosen the Intensive Care Unit, a charity very close to Miss Zoe's heart as it provided outstanding care both to her, students of the school and many people locally. Donations are used to purchase innovative equipment, improve facilities and provide finishing touches which complement the existing high quality care, yet are above what the NHS will pay for. There are many reasons why a patient may need to be admitted to critical care (also known as intensive care), such as after an accident or after surgery that has been complicated or lengthy. A patient is admitted to critical care so that their condition can be closely monitored.
The nurses in critical care normally care for one or two patients, allowing them to spend a considerable time with individual patients.
You can find out more about Poole Hospital Charity and how to donate on their website www.poolehospitalcharity.co.uk

2016/17 CHARITY
CODA MUSIC TRUST
Coda is a unique, award winning and innovative local charity based on the border of Dorset and Hampshire, which uses music as a tool for personal and social change. Believing in the power of music to transform lives, Coda offers help and support through participation and therapy and reaches some of the most vulnerable people in the community. In essence, they try to help everyone through music.
Coda Music Trust, through Music Therapy and their Health & Wellbeing programmes, ensure that everyone has the opportunity to enjoy the benefits of music, whatever their level of ability.
Phil Hallett, CEO of Coda Music Trust says "I would like to say an enormous Thank You to Centre Stage for choosing Coda for its charity. I know that the school has raised incredible amounts for other charities and we are absolutely delighted that we have been chosen to benefit this time around.
Zoe and I have spoken about any money raised being specifically used for creative music projects in local special education schools. In this way, the Centre Stage students will be directly providing music services for their peers who may have physical disabilities, complex medical/neurological conditions and additional needs such as communication difficulties, learning difficulties and sensory impairments. We know from research and from our own evidence that music is hugely beneficial in this environment and we look forward to working with Centre Stage and a number of local special education schools to provide this service."
You can find out more about Coda Music Trust and their work at www.coda.org.uk 
To find out more about how to support Coda or to donate directly to the charity, visit the website www.coda.org.uk/support-us/donate/
2015/2016 CHARITIES
In this year, the school had chosen two charities – one local and one national – for which we raised money through various fundraising activities over the course of the year
POOLE HOSPITAL'S PET/CT SCANNER APPEAL
Poole Hospital Cancer Treatment Trust is raising funds to support the installation of a state of the art PET/CT scanner at Poole Hospital which will mean more patients will have access to sophisticated technology which can improve the diagnosis and treatment of cancer.
To donate to the PET/CT scanner appeal, contact Poole Hospital Cancer Treatment Trust on 01202 888895 to speak to the Chairman Stuart Dean or email stuartdean@gmx.com
CANCER RESEARCH UK
Cancer Research UK is the world's leading charity dedicated to beating cancer through research. The charity has saved millions of lives by discovering new ways to prevent, diagnose and treat cancer, and survival has doubled over the past 40 years. The charity funds research into more than 200 types of cancer and supports ground-breaking science that benefi ts everyone.
To donate to Cancer Research UK, visit www.cancerresearchuk.org/support-us for details.
Cancer Research UK
Following our show "The Lion, The Witch & The Wardrobe" in April 2016, we were able to present a cheque for £3,000 to Poole Scanner Appeal and £2,000 to Cancer Research UK.
Representatives from both charities' words are below:
Congratulations to Centre Stage. I am amazed by the standard and professionalism of the performances.
All of the young people at this school are very obviously having fun and it is always a joy to see children enjoying their performance in the show as much as the audience are enjoying watching it.
I would like to also pay testament to Zoe and the school in regard to their fundraising success.  As you may know, Cancer Research UK is the world's leading charity dedicated to beating cancer through research. The charity funds research into more than 200 types of cancer and supports ground-breaking science that benefits everyone. And it is also Centre Stage's chosen charity.
Through a series of events across the year, Zoe and the students have raised money for Cancer Research UK.
This is obviously a charity very close to Zoe's heart, but Zoe tells me that the students take great pride in knowing that their fundraising efforts go towards such a worthwhile cause.
Centre Stage is well known for inspiring students to become confident and talented performers, but it seems to me that Centre Stage is not just about giving the best performance, it is a school which encourages friendship and fun and which nurtures caring and considerate students who are as completely devoted to Zoe and the team as she is to them.
Thank you and well done Zoe and the whole Centre Stage team – your students are a credit to you all.
James Dixon-Box, Cancer Research UK
I must start by congratulating Centre Stage on a great show. The talent of the performers shines through as does the dedication they have put into their performances. It is also obvious they are having a great time. The students are a credit to the school.
Zoe and her team at Centre Stage have put in a tremendous amount of work to put on a show like this and they are to be congratulated for their efforts.
Each year, Centre Stage raises money for a chosen charity and I was delighted when Zoe contacted me to say they had chosen us as their local charity.
Poole Hospital Cancer Treatment Trust, often known as Poole Scanner Appeal, is an independent charity which raises money to purchase equipment for Poole Hospital for the diagnosis and treatment of all forms of cancer. Never have funds been needed more than now with the cutbacks in funding in the NHS.
Over the past year, Centre Stage has held various fundraising activities, including the school's Pyjama Week and end of term showcases, which have raised the terrific sum of £1,500.
Zoe was diagnosed two years ago with Thyroid Cancer and underwent 12 months treatment. At one of her hospital visits, she read about the Scanner Appeal and decided that she would double the sum raised by her students – so as a result, we are delighted to be receiving £3,000 for our current appeal.
This is to support the joint venture between the hospital, Alliance Medical and ourselves to install a state-of-the-art PET/CT Scanner at Poole, which will mean that far more patients will have access to this technology, which can improve the treatment of cancer. We hope the scanner will be installed and treating patients in the second half of this year.
Our thanks go to Zoe, her team and all the students who have raised this wonderful sum – you have all played your part in saving many lives in the years ahead.
It is testament to the school that you have all shown such thoughtfulness with your fundraising efforts which will result in helping others in Poole and the County of Dorset.
Many thanks for your generosity.
Stuart Dean, Poole Hospital Cancer Treatment Trust
From 2012 – 2014, the school also raised £5,000 for local charity Julia's House :
Centre Stage are valued supporters of Julia's House, we appreciate the tireless fundraising efforts of the school, their pupils and families.
Julia's House offers respite care to 100 Dorset families with very poorly children. We also offer support to their brothers, sisters, mums and dads as Julia's House understands the strain that having a very poorly child can put on the whole family. 
In 2014 we need £3.9million to pay for this service. We receive just 7.5% of this from the government, so we rely upon the generosity of our local community. So thank you Centre Stage for all that you do for our families.
Rebekah Selby-Davis, Julia's House Children's Hospice
Free Trial Offer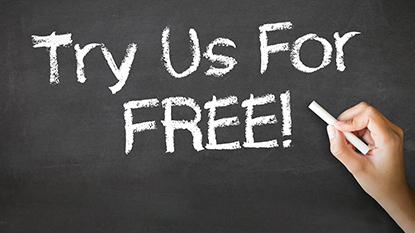 Make Enquiry
Our Principal: Zoë Mather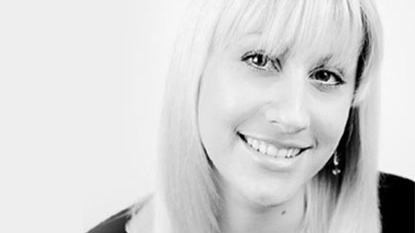 Read More About Zoë