CURRENT CHOSEN CHARITIES FOR CENTRE STAGE
Firstly, I would like to congratulate and thank all of you for helping the school to raise £3,000 for Poole Hospital Charity (ICU), £875 for Coda Music Trust, £3,000 for Poole Scanner Appeal and £2,000 for Cancer Research UK over the last few years. I hope you all agree that these are all very worthwhile charities and will benefit enormously from the donations we have been able to provide.
We're excited to announce that Centre Stage will be supporting not just one, but TWO chosen charities until 2023. It was just too difficult to choose from the nominations, so our two new chosen charities are the John Thornton Young Achievers Foundation and Children's Air Ambulance.
JOHN THORNTON YOUNG ACHIEVERS FOUNDATION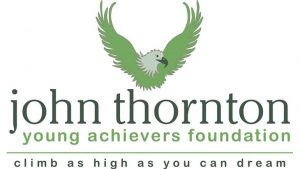 The John Thornton Young Achievers Foundation (JTYAF) was set up in memory of John Thornton who was tragically killed in Afghanistan in 2008 and provides opportunities for young people to help them to develop as individuals and fulfil their ambitions in life.
The JTYAF supports young people from a wide range of youth organisations providing them with scholarships and bursaries to support their personal development and the pursuit of their ambitions.
Recipients of the Charity's Young Achievers Awards are selected for their demonstration of the Foundation's key values: courage, determination, unselfishness and cheerfulness in adversity.
Since its formation in 2008 the JTYAF has made awards to almost 2000 young people, which total over £690,000.
We think this is an incredible local charity and we look forward to raising as much as possible between now and the next show to support them.
https://www.jtyaf.org

CHILDRENS AIR AMBULANCE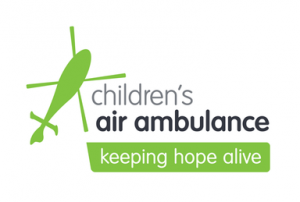 Children's Air Ambulance is a lifesaving transfer service for critically ill babies and children.
When a child is too sick to travel, the Childrens Air Ambulance can fly medical teams and bespoke equipment to them from across the UK, turning their local hospital into a specialist centre.

PREVIOUS CHARITIES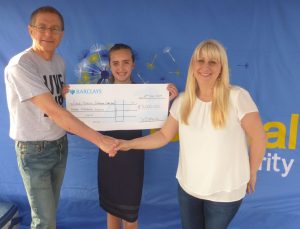 POOLE HOSPITAL ICU
Poole Hospital Charity supports all the wards and departments at Poole Hospital, but funds can be donated to a specific ward and we have chosen the Intensive Care Unit, a charity very close to Miss Zoe's heart as it provided outstanding care both to her, students of the school and many people locally. Donations are used to purchase innovative equipment, improve facilities and provide finishing touches which complement the existing high quality care, yet are above what the NHS will pay for.
You can find out more about Poole Hospital Charity and how to donate on their website www.poolehospitalcharity.co.uk
CODA MUSIC TRUST
Coda is a unique, award winning local charity based on the border of Dorset and Hampshire, which uses music as a tool for personal and social change. Believing in the power of music to transform lives, Coda offers help and support through participation and therapy and reaches some of the most vulnerable people in the community.
To find out more about how to support Coda or to donate directly to the charity, visit the website www.coda.org.uk/support-us/donate/
POOLE HOSPITAL'S PET/CT SCANNER APPEAL
Poole Hospital Cancer Treatment Trust is raising funds to support the installation of a state of the art PET/CT scanner at Poole Hospital which will mean more patients will have access to sophisticated technology which can improve the diagnosis and treatment of cancer.
To donate to the PET/CT scanner appeal, contact Poole Hospital Cancer Treatment Trust on 01202 888895 to speak to the Chairman Stuart Dean or email stuartdean@gmx.com
CANCER RESEARCH UK
Cancer Research UK is the world's leading charity dedicated to beating cancer through research. The charity has saved millions of lives by discovering new ways to prevent, diagnose and treat cancer, and survival has doubled over the past 40 years. The charity funds research into more than 200 types of cancer and supports ground-breaking science that benefi ts everyone.
To donate to Cancer Research UK, visit www.cancerresearchuk.org/support-us for details.