School Information
Centre Stage School of Dance & Performing Arts
A centre of excellence based in Poole and serving Poole, Bournemouth and Dorset with high-quality tuition in dance, singing and acting.
Office: 21 Briggs House, 26 Commercial Road, Poole, Dorset BH14 0JR
Venues:
Saint Luke's Church Hall, Birchwood Road, Lower Parkstone, Poole, Dorset     see map
Saint Aldhelms Church Hall, Lindsay Road, Poole, Dorset     see map
Bournemouth Collegiate Preparatory School, Saint Osmunds Road,
Lower Parkstone, Poole,  Dorset      see map
Telephone 01202 733231
OFFICE HOURS 
Monday 9.30am – 3.30pm
Tuesday 9.30am – 2.30pm
Wednesday 9.30am – 3.30pm
Thursday 10.00am – 5.00pm
Friday Office Closed
Saturday Office Closed
Sunday Office Closed
Ofsted Registered. EY441835
Centre Stage School of Dance & Performing Arts are an official recognised school for the Council of Dance Education and Training (CDET)
Qualified Paediatric First Aider registered with St. Johns Ambulance
Centre Stage is a completely inclusive and non-discriminatory school. We openly invite and welcome students of any age (from 2-18), race or gender and those with disability.
The happiness and contentment of our students is very important to us and should any parents have any reason to feel unhappy about our services and wish to openly express any concerns; then please direct your feedback to Principal Zoe Mather in writing by email. We will then respond within a 24 hour period and commit to ensuring we resolve any concerns you may have.
TERMS AND CONDITIONS 
ENROLMENT PROMPTNESS
1.1 An enrolment form must be completed by a parent/guardian, signed from both the student (if over 16 years) and parent/guardian in order to be enrolled at Centre Stage School of Dance & Performing Arts.
1.2 Any medical condition should be notified to the school upon enrolment and thereafter.
NOTICE
2.1 Half a term (six weeks) notice is required in writing from the parent/ guardian withdrawing their child from Centre Stage School of Dance & Performing Arts, without which the half term will still be billed.
2.2 Centre Stage School of Dance & Performing Arts is pleased to offer a 10% discount for 'Family Fees', where more than one child is enrolled.
2.3 Please note, the school remains closed during bank holidays, half term and summer holidays in line with schools and not private education.
FEES
3.1 All fees will be issued prior to – or on – the last day of term and payment is expected within the first two weeks of term.
3.2 Late fees will incur a 10% late penalty charge.
3.3 Children will lose their place in class if fees are not received within a further 4 weeks and if payment is not received promptly as requested, Centre Stage School of Dance & Performing Arts reserves the right to exclude any student from their class.
3.4 Refunds will not be issued where lessons are cancelled owing to 'act of God' accidents or events resulting from natural causes (ones that could not have been prevented by reasonable foresight or care – for example, dangerously snowy conditions, floods, etc ).
EXAMINATIONS
4.1 Centre Stage School of Dance & Performing Arts reserves the right to decide whether students are of the required standard to enter registered examinations with the Royal Academy of Dance and Imperial Society of Teachers and Dance. The school encourages students to take examinations, but it is not compulsory.
4.2 The correct examination uniform must be adhered to for all professional examinations.
4.3 Parents/guardians will be responsible for payment to enter their child into the examination, which is non-refundable once the closing date has passed.
4.4 All students chosen to undertake an examination will be required to attend additional coaching sessions at an additional cost: expected promptly on the first day or before coaching commences. Centre Stage School of Dance & Performing Arts reserves the right to withdraw students from entering examinations if failure to attend the coaching schedule.
4.5 On the examination day, parents/guardians are allowed to stay with their child but are not permitted to
enter and watch the examination.
SHOWS AND PRODUCTIONS
5.1 Permission to appear in shows is required from an adult for students
 under the age of 18. Permission slips are issued for each student and the signature gives permission for the pupil to appear in public, to appear in the show programme, to be photographed for advertising and publicity purposes, to be filmed and to appear in a DVD of the performance.
5.2 All students will be expected to attend additional classes during the course of the rehearsal schedule.
GENERAL
NEW STUDENTS
6.1 Centre Stage School of Dance & Performing Arts offers complimentary (free) first trial classes. The remaining class fees will then be billed on a pro-rata basis. This will be calculated using the number of weeks remaining for the term by the term fee for that class.
UNIFORM & HAIR
* 7.1 The full regulatory uniform is required after four weeks of attending class. Please refer to the website for uniform requirements for all classes.
* 7.2 Uniform must be worn by all students at all classes, show rehearsals and whenever representing Centre Stage School of Dance & Performing Arts.
* 7.3 Hair must be appropriate for the correct genre
* 7.4 Watching is not permitted during class, except on invitation from the Principal of Centre Stage School of Dance & Performing Arts at the end of every term.
SAFEGUARDING AND CHILD PROTECTION POLICY
Please click on the link below to view Centre Stage's safeguarding and child protection policy.
centre-stage-child-protection-policies-2016
Free Trial Offer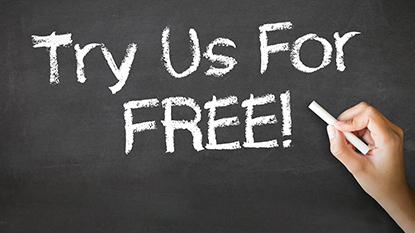 Make Enquiry
Our Principal: Zoë Mather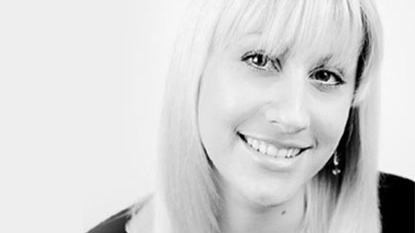 Read More About Zoë