Satellites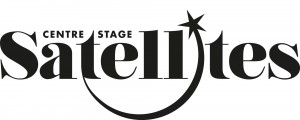 Centre Stage Satellites is a performance troupe of talented students, who represent the school at competitions, festivals and events and act as ambassadors for Centre Stage at a range of events.
PERFORMANCES AND ACHIEVEMENTS
SO YOU WANT TO DANCE 2018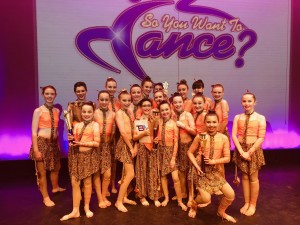 Centre Stage Satellites participated in the regional 'So You Want To Dance' competition, which took place at the Layard Theatre, coming away with two first placings and two second placings across the categories, as well as special recognition awards for student Charlie Long and Principal Zoe Mather in recognition of her creative input.
The Centre Stage Satellites troupe closed the competition with 'He Lives In You' from The Lion King, which then went on to receive a first place prize.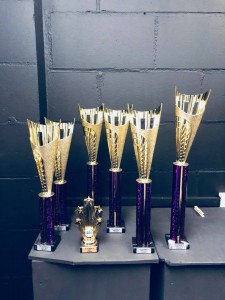 The Centre Stage Satellites Performance Troupe won
1st Place for 'Run' and 2nd Place for 'Wings' in the Intermediate Classical Troupe Section
and
1st Place for 'He Lives in You' and 2nd Place for 'Man in the Mirror' in the Intermediate Cabaret Troupe Section
You can see the winning performances here:
Click here for He Lives In You
Click here for Run
Click here for Man In The Mirror
Click here for Wings
DANCING WITH CHOIRS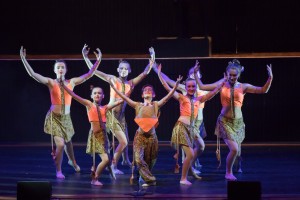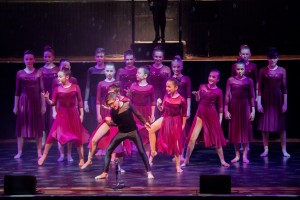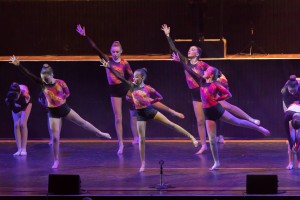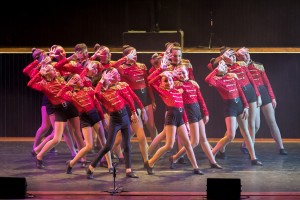 Satellites performed four pieces accompanied by the Just Sing choir in Lighthouse Concert Hall on Saturday 10th March 2018.
The event raised an unbelievable £21,000 for Wessex Heartbeat and Dorset Cancer Care!
John Munro, CEO of Wessex Heartbeat, said: "The show was a real success and we would like to extend our huge gratitude to all the dance schools and choirs which gave their time and performed so wonderfully'
Eve Went, one of the founders of Dorset Cancer Care Foundation, agreed, saying "The show was mesmerising. Seeing classical ballet performed to the Ellie Goulding song 'How Long will I love you?' and Jazz dancers accompanied by a choir singing iconic Michael Jackson songs was truly special and it was no surprise when all the performers were given a standing ovation at the end of the show."
Both pieces given a special mention were Centre Stage performances!
'INDIGO' AT THE o2 ARENA, LONDON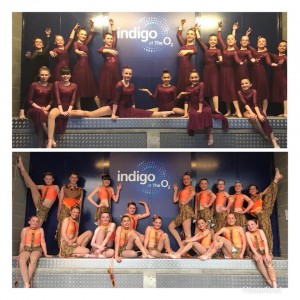 Satellites performed with West End Dreams at London O2 Arena's Indigo on Sunday 6th May. Following this performance, the compere was so impressed with Satellites' talent and professionalism that he has invited them to compete and perform in the South East Entertainment Awards on January 27th 2019.
STARS OF THE FUTURE UK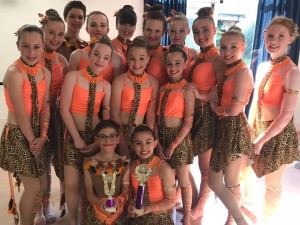 Satellites participated in the regional 'Stars of the Future UK' competition on Sunday 3rd June, winning 2nd place for 'He Lives In You' and 3rd for 'Wings' – a fantastic result, particularly as they were competing against much older Senior groups.
The second placing also means that they are through to the Nationals of this competition next year!
ORIGINS YOUTH DANCE PLATFORM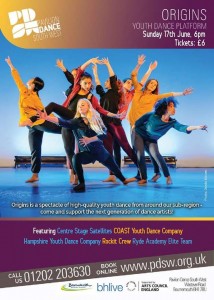 Satellites performed 'Run' at the Origins Youth Dance Platform at Pavilion Dance South West on Sunday 17th June.
Origins is a 'spectacle of high-quality youth dance' from the region, offering workshops across the course of the day and an opportunity to perform.
HER MAJESTY'S THEATRE, LONDON'S WEST END
Satellites performied with Mardi Gras at Her Majesty's Theatre in London's West End on Sunday 28th October.