Summer School 2022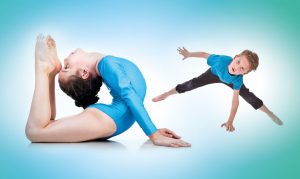 Acro Dance Fusion Summer School
Acro Dance Fusion Summer School
Develop Acro skills alongside Contemporary, Lyrical and Commercial dance technique in this exciting five day Acro Dance Fusion course.
Monday 25th – Friday 29th July
9.30am – 3.30pm
£165 for 5 days
Ocean Academy, Poole
Ages 5 to 12
Boys and Girls both welcome
This Summer, Centre Stage is offering an exciting, inspiring, not-to-be missed 5-day course focused on developing Acro dance technique and combining this with other dance styles to create 'Acro Dance Fusion'. Acro will be the core element each day and students will work on a range of skills, from basic foundation techniques to more advanced acro, complex tumbling, cheer lifts and floor gymnastics. In addition, students will explore Contemporary, Lyrical and Commercial dance technique, learning new choreography each day to create an Acro Fusion routine, which combines all of the dance styles, in the final workshop session of the day.
Students will be split into three groups, according to age, ability and aptitude.
As an AcroPAD centre, we will be using state of the art equipment including AcroPAD airtracks, mats and wedges to provide the safest possible teaching environment and the best springboard to allow students to develop their Acro technique.
Sessions will be taught by Laura, Emma and Emily – all highly qualified and experienced teachers in Acrobatic Arts, Gymnastics, Cheer and Dance!
This 5-day course will be fun but will also inspire students and help them to gain confidence, accelerate skills and develop technique.
Boys and girls are both welcome.
The cost is £165 for the full five days. Days run from 9.30am to 3.30pm on Monday 25th to Friday 29th July at Ocean Academy, Constitution Hill Road BH14 0PZ
To book your place, contact Centre Stage School for Dance and Performing Arts on 01202 733 231 or email enquiries@centrestagedance.org