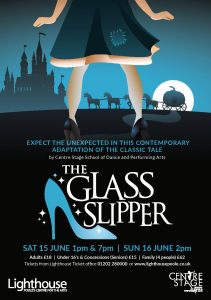 In June 2019, Centre Stage staged its biggest ever (to date) bi-annual show at Lighthouse: The Glass Slipper.
All students of the school
were part of the talented cast of performers in this stunning, contemporary adaption of the classic tale.
Everyone had a starring role in this creative and ambitious production
full of spellbinding surprises and featuring professional staging, set, lighting and pyrotechnics – even flying!
For more clips of the show: